Tournaments



Hawks-Naismith Classic Showcases
The Atlanta Hawks Basketball Club and The Atlanta Tipoff Club will host two high school showcases this year, the Hawks-Naismith Tipoff Classic and Hawks-Naismith Holiday Classic.

The first of the two showcases will be the Hawks-Naismith Tipoff Classic, taking place at Maynard Jackson High School on November 16 th and 17th, followed up by the second annual Hawks-Naismith Holiday Classic, hosted at Norcross High School on December 14 th and 15th. 
"The partnership with the Atlanta Tipoff Club provides an outstanding platform to showcase our passion, support and appreciation for high school basketball in the city," said Jon Babul, Hawks vice president of basketball development. "The Hawks-Naismith showcase events will unite local high school communities and basketball fans to celebrate the competitive spirit of high school basketball."
Last year, the two Atlanta basketball mainstays teamed up to host the inaugural Hawks-Naismith Classic at Norcross High School, an event focused on celebrating high school basketball in Georgia. The expansion to two events allows for 50 percent growth in participation, with 10 counties represented between the two showcases.
"The Atlanta Tipoff club is proud to partner with the Atlanta Hawks to showcase some of the top basketball players in a talent-rich market," said Eric Oberman, executive director of the Atlanta Tipoff Club. "The Hawks-Naismith showcase events will provide basketball fans a forum to gather and celebrate the growth of the sport in Atlanta."


In addition to top talent from across the state in both boys and girls basketball, both events will host family-friendly activities, a unique Game Day Live set, free Jr. Hawks Youth Basketball Clinics, halftime entertainment and appearances by Hawks Alumni, Harry the Hawk and the ATL Dancers.
Every second of game action will be available for live streaming via SUVtv. Visit www.thesuvtv.com for more information. Additional updates and information can be found by visiting www.hawksnaismith.com or by following @hawksnaismith on Twitter.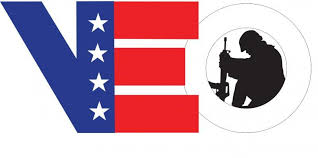 Looking to donate to the Veterans Empowerment Clothing Drive? Click here for their wishlist!

---
For every point scored by your Atlanta Hawks, our partner Ken Nugent will donate $3 to the Jr. Hawks Scholarship Fund.
These donations will contribute to a scholarship fund for the Jr. Hawks Camps that will provide funds for children in need to attend summer basketball camp.