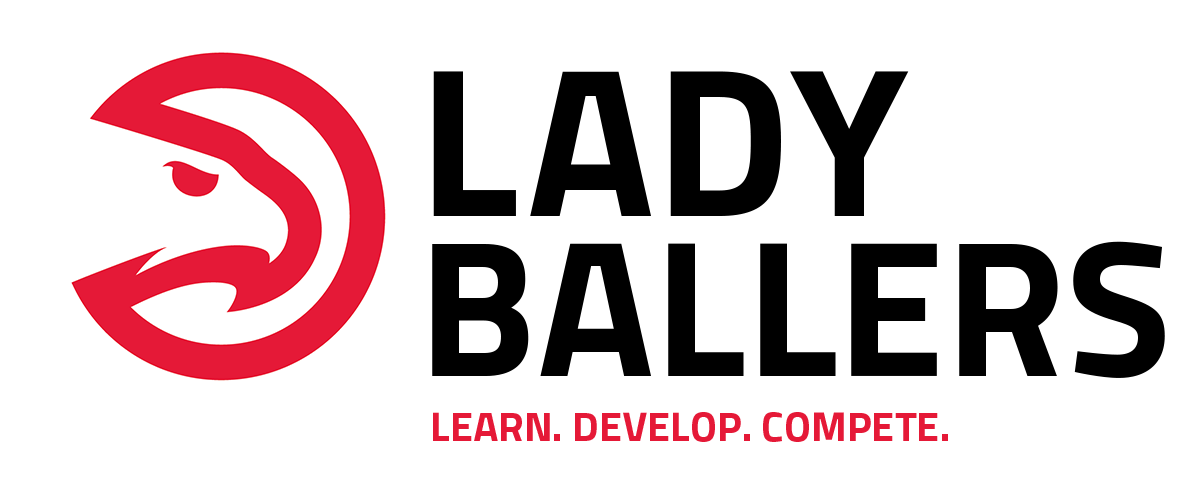 The Atlanta Hawks Basketball Academy's Lady Ballers Program is a developmental program which aims to encourage and support youth basketball participation and improve the overall youth basketball experience for girls ages 6-18. In addition to learning fundamentals and team concepts, girls will learn life skills such as teamwork, leadership and self-confidence. Lady Ballers will develop a lifelong passion for the game through positive engagements with female role models and coaches in a safe learning environment. The Lady Ballers Program empowers, challenges and inspires girls to rise above the competition on and off the court.

Lady Ballers Program Sign Up

Interested in learning more or unable to attend our upcoming clinic? Click the button below to join more than 800 girls when you sign up for FREE!
You'll never miss out on an upcoming event or future resources!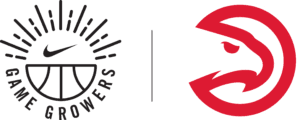 Congrats to Anaya and Taylor, our
Nike Game Growers Co-Captains!
On January 26th, Anaya and Taylor were surprised by Hawks Principal Owner, Jami Gertz, when they attended the Hawks vs Clippers game. At their seats, they found Hawks swag and a congratulatory note. Check it out below!
Get updates on their idea and journey to get more girls involved in sport right here on this page!
Nike Game Growers is an exclusive opportunity for 7th & 8th grade girls, ages 13+, to share their ideas on how to grow girls participation sport for their peers. Together we will build future female leaders who will inspire the next generation of girls to stay involved in sport!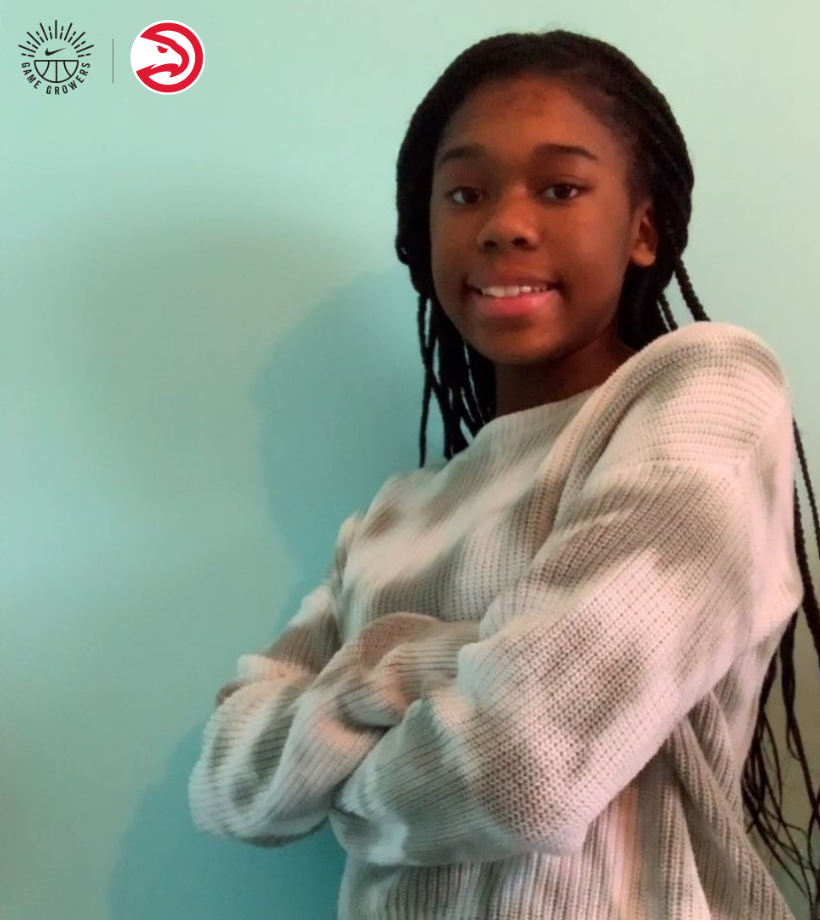 Taylor is a middle schooler at Tapp Middle School and runs track through Peak Performance. Furthermore, her favorite snacks include key lime cheesecake and salt and vinegar chips. On the healthier side, she loves snacking on celery and ranch. When she isn't studying for her favorite classes, science or ELA, she loves to clean and help out around the house. Two things she really loves about herself are her hair and how bold she is at times. If she was a color, she would be green because she finds it soothing. In her adult life, you will likely be bringing your kids to see her as their pediatric nurse!
"yesterday is history, tomorrow is a mystery; but today is a gift"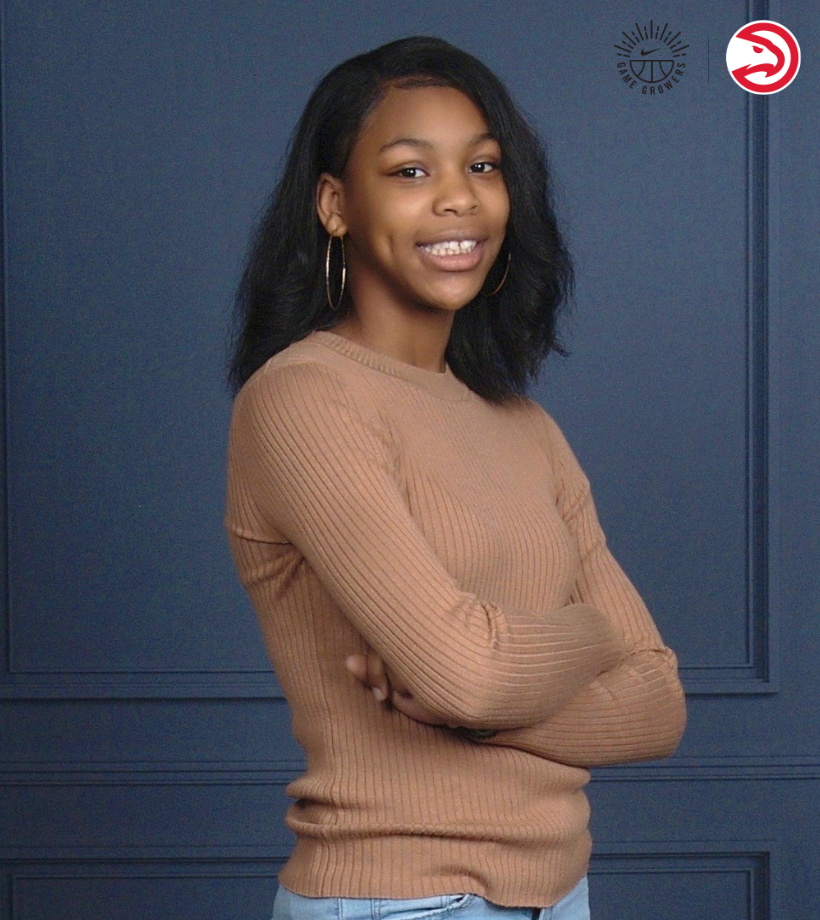 Anaya is a middle schooler at Tapp Middle School and runs track through Peak Performance. When it comes to snacking, Anaya loves chocolate chip cookies and carrots & ranch—it's called balance! When she isn't studying her favorite subject, Georgia studies, Anaya loves to hang out with her friends. Two things she really loves about herself are the kind of people she surrounds herself with and her natural hair. If she were a color, she would be orange because she is very joyful and super supportive! In some years from now, you will find her competing for Team USA as a professional track athlete!
"Why fit in when you were born to stand out?"

On July 29th we hosted EmpowHer with Renee Montgomery, 2X WNBA Champ and Activist, and Tori Miller, College Park Skyhawks General Manager and first female General Manager in the NBA. Moderated by Hawks Reporter, Annie Finberg, the engaging discussion focused on how sport can help us gain skills like leadership and perserverance. Panelists answered questions from girls that ranged from topics such as healthy eating, mentorship and the importance of staying active.
Check out the recording below!
Lady Ballers Program PERKS!

Access to girls-only clinics 

Discounts to Hawks Basketball Academy programs

Official Lady Ballers Swag Package
Lady Ballers Program Photo Gallery