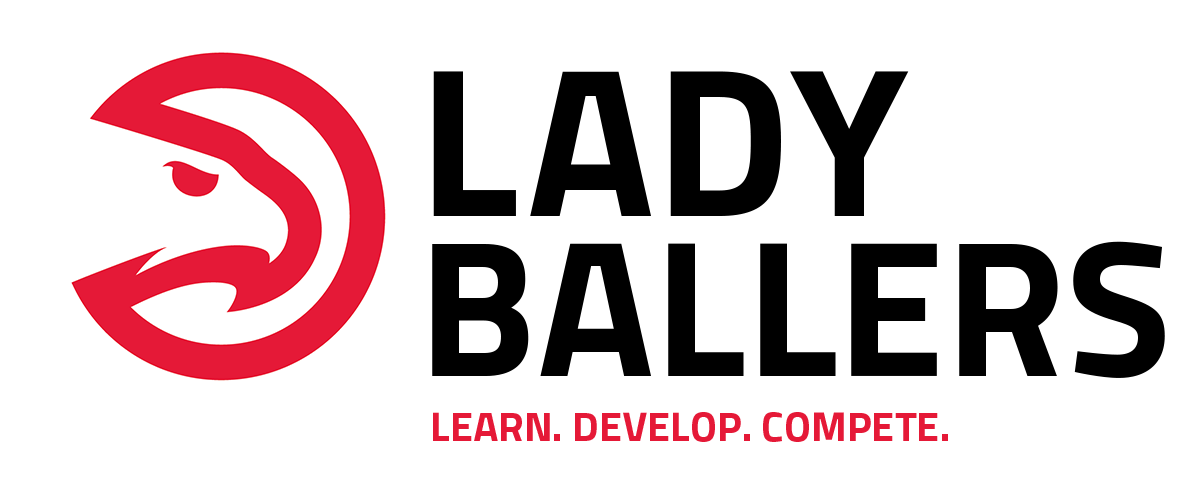 The Atlanta Hawks Basketball Academy's Lady Ballers Program is a developmental program which aims to encourage and support youth basketball participation and improve the overall youth basketball experience for girls ages 6-18. In addition to learning fundamentals and team concepts, girls will learn life skills such as teamwork, leadership and self-confidence. Lady Ballers will develop a lifelong passion for the game through positive engagements with female role models and coaches in a safe learning environment. The Lady Ballers Program empowers, challenges and inspires girls to rise above the competition on and off the court.

Lady Ballers Program Sign Up

Interested in learning more or unable to attend our upcoming clinic? Click the button below to join more than 800 girls when you sign up for FREE!
You'll never miss out on an upcoming event or future resources!


On July 29th we hosted EmpowHer with Renee Montgomery, 2X WNBA Champ and Activist, and Tori Miller, College Park Skyhawks General Manager and first female General Manager in the NBA. Moderated by Hawks Reporter, Annie Finberg, the engaging discussion focused on how sport can help us gain skills like leadership and perserverance. Panelists answered questions from girls that ranged from topics such as healthy eating, mentorship and the importance of staying active.
Check out the recording below!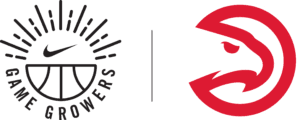 Congrats to Dylan and Falon, our
Nike Game Growers Co-Captains!
On January 17th, Dylan and Falon were surprised by Harry the Hawk when they attended the Atlanta Hawks vs Milwaukee Bucks commemorative Martin Luther King, Jr. game. During the second quarter, Harry the Hawk made a special visit to the girls in their seats to present them with Hawks swag and a Nike Game Grower Co-Captain certificate. Check it out below!
Nike Game Growers is an exclusive opportunity for 7th & 8th grade girls, ages 13+, to share their ideas on how to grow girls participation sport for their peers. Together we will build future female leaders who will inspire the next generation of girls to stay involved in sport!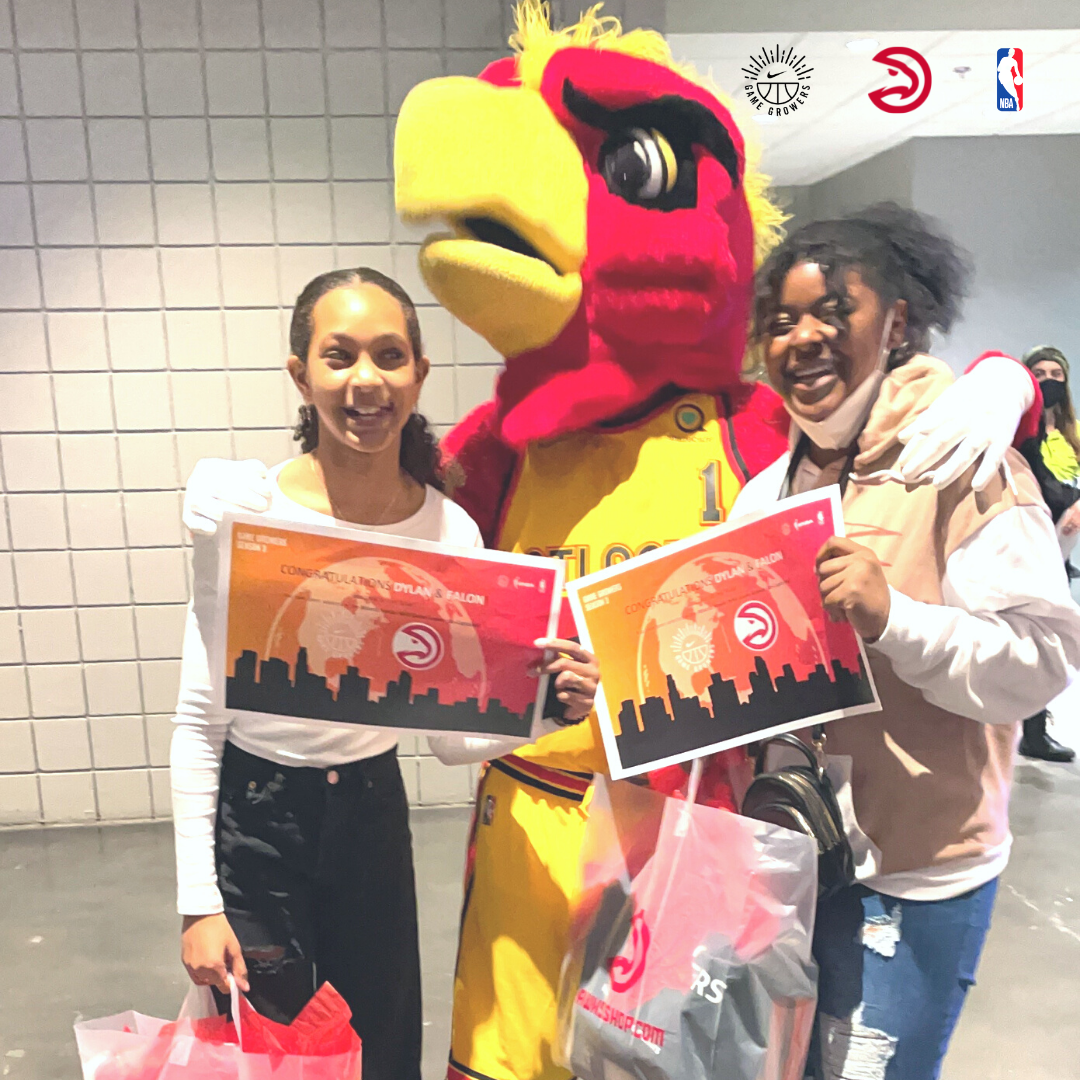 Falon is a middle schooler at the Walker School, where she is a member of the basketball, lacrosse, and volleyball programs. She is known among her peers as a strong leader who always considers how her actions impact others.   She is a Duke TIP Scholar and was recognized for her exemplary performance in Math and English (which is her favorite subject).  Outside of her academics, Falon loves TikTok, Instagram, and enjoys playing her viola and organizing. Falon likes to stay involved with her community by making "blessing bags" for the homeless and distributes them throughout the city with her family.
Dylan is a middle schooler at the Walker School where she is a member of the basketball, lacrosse, and volleyball programs.  She is described as a generous and compassionate young lady who likes to be involved in the community. She volunteers serving meals to those in need through Meals on Wheels and reading to the elderly at nursing homes. When she is not busy with athletics or community service, Dylan focuses on her musical talents.  She is a former member of the Atlanta Music Project and has had the opportunity to be a guest performer for gospel recording artist Kiki Shears and Bruno Mars at the Mercedes Benz Stadium.  Outside of her busy schedule, Dylan's hobbies include baking, painting, and singing.
Lady Ballers Program PERKS!

Access to girls-only camps & clinics 

Discounts to Hawks Basketball Academy programs

Opportunities to learn, develop, compete.
Lady Ballers Program Photo Gallery