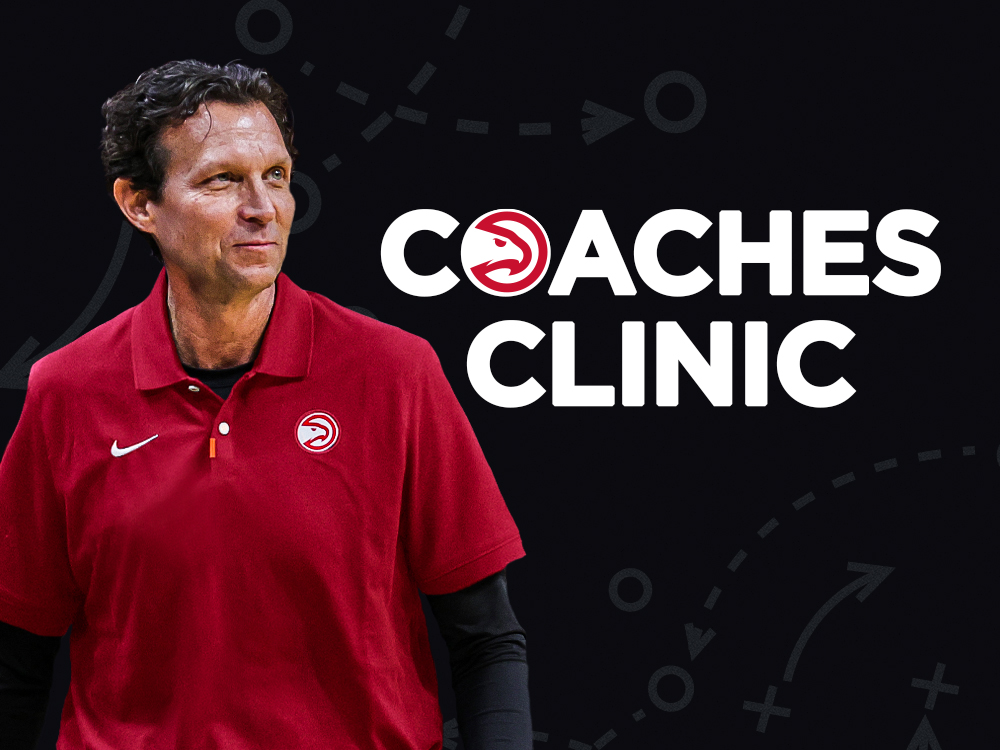 Atlanta Hawks Coaches Clinic
This series of free, invite-only clinics, is focused on furthering the professional development of Atlanta-area coaches through unique drills, presentations and more supported by the Atlanta Hawks Foundation. These clinics, lead by Atlanta Hawks head coach, Quin Snyder and the full coaching staff, feature various special guests from Hawks' players, to Atlanta Dream Head Coach Nicki Collen, to ESPN National Recruiting Director for Basketball, to Paul Biancardi and more. The clinics cover topics ranging from man-to-man defensive principles to team skill development.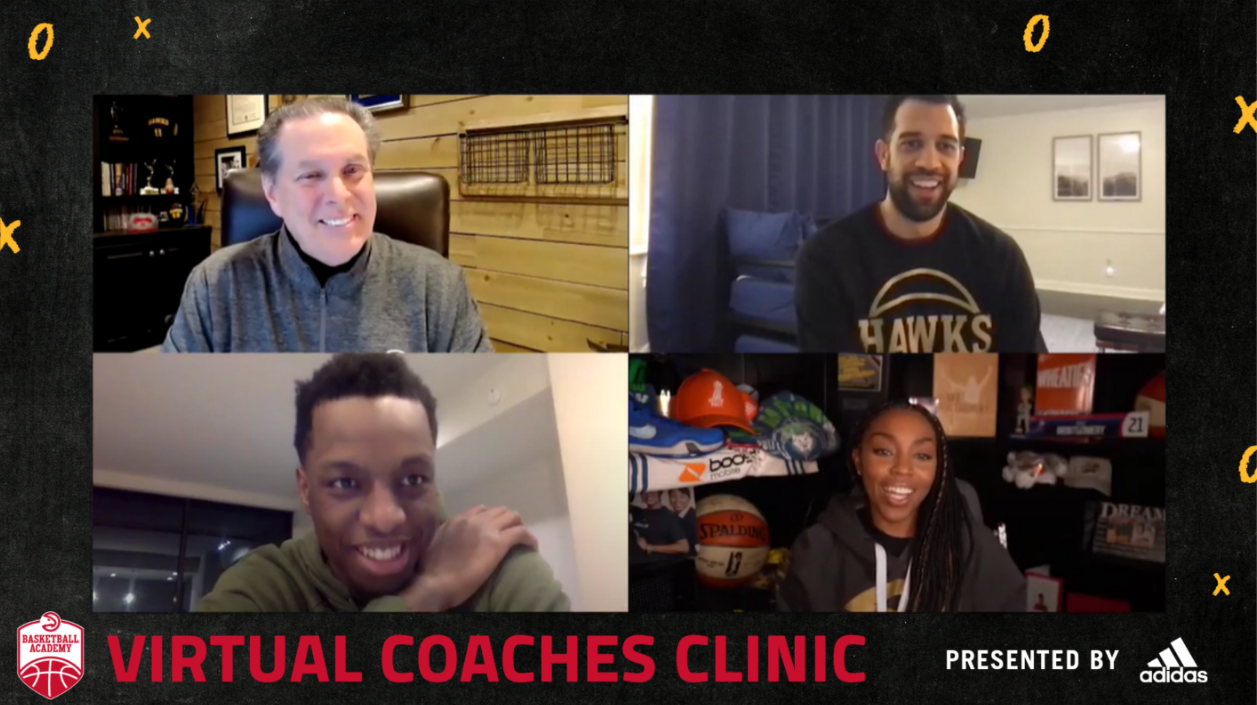 Hawks Basketball Academy Virtual Coaches Clinic Series
The Hawks Basketball Academy Virtual Coaches Clinic Series presented by adidas invites coaches from across the state of Georgia to further their development as coaches by being active participants in the clinics. The clinics will feature guest speakers from the Atlanta Hawks, WNBA, College Park Skyhawks and USA Basketball.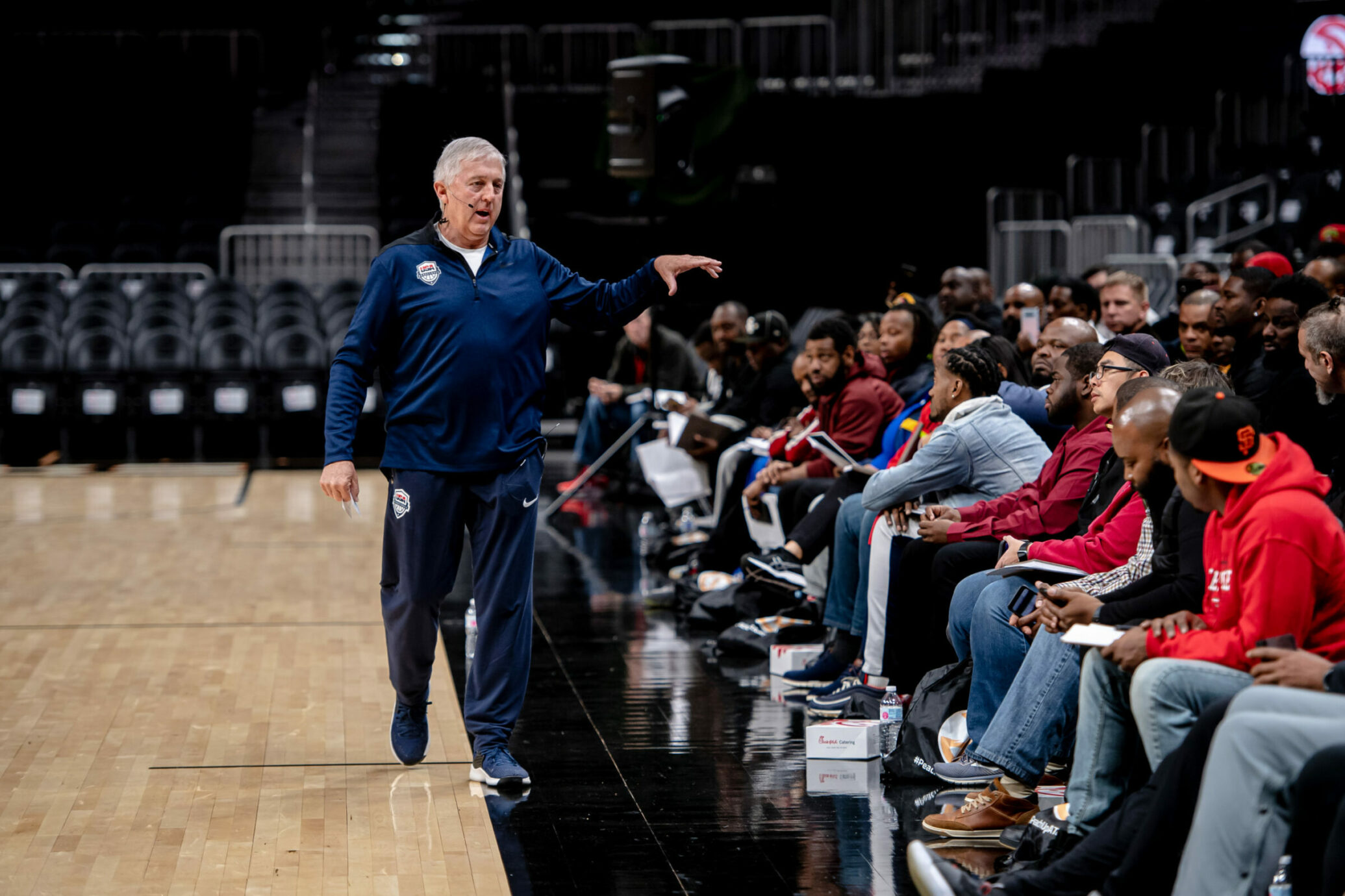 The Jr Hawks Coaches Clinic is a free program offered to all community basketball coaches in Georgia. The professional development event features on court presentations from nationally recognized clinicians and thought leaders in the coaching industry. Attendees receive three hours of coaching education on subject matter including; Skill Development Training, X's and O's, Coaching Best Practices and Sports Performance and Wellness. Speakers from the Atlanta Hawks and other basketball influencers provide a premium educational experience for coaches of all levels.
What to expect as a coach

Access for all coaching levels

Access to Atlanta Hawks coaching staff

Top-tier insight, lessons, presentations, drills, & more.

Dedicated Q&A sessions

Special guest appearances from players, other collegiate/pro coaches, celebrities, etc.