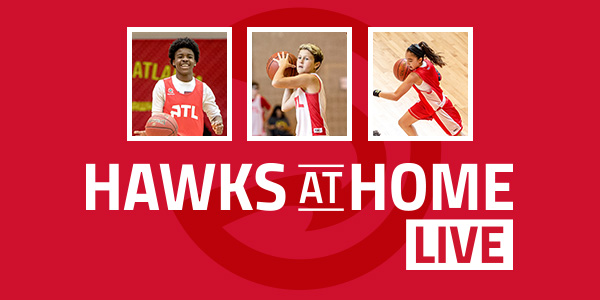 The Hawks Basketball Academy hosted 38 weekly live workouts!
 Each workout took participants through a warm up & stretch, basketball skills & drills and a cool down with some core work! Check them out below.

check out over 30 full workouts below!
Virtual Background Downloads
Want to add some Hawks flair to your ZOOM background? Checkout all of our Hawks backgrounds, including our Hawks at Home Studio, below!